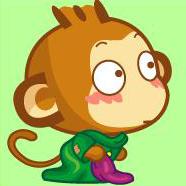 The most popular Front-End links of 2016 – Statuscode – Medium
We send an email newsletter to over 70,000 front-end web developers each and every week.
As such, we thought it would be worthwhile to take a look back over all the issues we have sent throughout 2016 and highlight some of the most popular articles we've shared.
Here's what front-end developers clicked on in 2016:

Google | Shared in Issue 258

This isn't new, but a few recommendations in here might surprise you.
Google's advice is both useful and intriguing and plenty of you seemed to agree, making this our most clicked link of 2016.

Simon Codrington | Shared in Issue 229

Simon shares details on some of the lesser known HTML tags, along with practical explanations and handy examples.
Includes a look at contextual highlighting with 'mark', quotations with 'q', and more.

Vitaly Friedman | Shared in Issue 232

This superb slidedeck from a workshop given by Smashing Magazine's proprietor proved popular. You'll no doubt learn a few things from this.

Adam Silver | Shared in Issue 239

MaintainableCSS outlines an approach to writing modular, scalable CSS without worrying about overzealous, pre-existing styles causing problems.

Carol Skelly | Shared in Issue 243

This visual look through what was new in version four of popular front-end framework Bootstrap — including cards, font changes, an XL grid tier, and tweaks to button styling, proved popular back in June.

Paul Irish | Shared in Issue 266

Paul Irish shares what's worth knowing in Chrome's DevTools and how they'll help you when debugging your sites and carrying out front-end work. A lot of useful stuff here.

David Gilbertson | Shared in Issue 258

This roundup features several simple Chrome DevTools tips — you may uncover a few features you hadn't got round to trying yet.

Aaron Shekey | Shared in Issue 228

GitHub.com no longer delivers its icons via an icon font — it has switched to SVG. Plenty of folks wanted to take a look at the why and how.

Josh Buchea | Shared in Issue 243

A comprehensive list of everything that could go in the of your document. Starts from the usual basics (title, charset, etc.) but works up to a significant number of meta and link tags useful in various situations.

Louis Lazaris | Shared in Issue 237

Louis Lazaris covers the bare elements you need for an HTML 5 template and how they come together. Originally published in 2013 but updated for 2016.

Mathias Bynens | Shared in Issue 237

A focus on security-sensitive situations in which performance can actually be a bug rather than a feature.

CJ Cenizal | Shared in Issue 236

Some interactive examples showing practical ways to use Flexbox to build UI components for your own site, along with code you can use.

Get a round-up of the best front-end HTML, CSS, WebGL, Canvas, browser technology, and more every week when you sign-up to FrontEnd Focus.

Interested in other roundups? We've also compiled these: