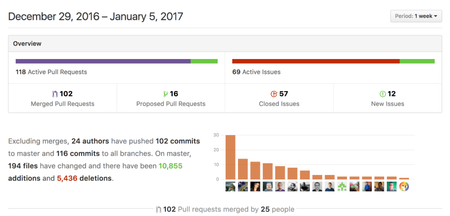 webpack contributor spotlight – webpack – Medium
We are now 5 days into 2017, and if you frequent our core repository, you'll notice that our contribution numbers have had a huge influx.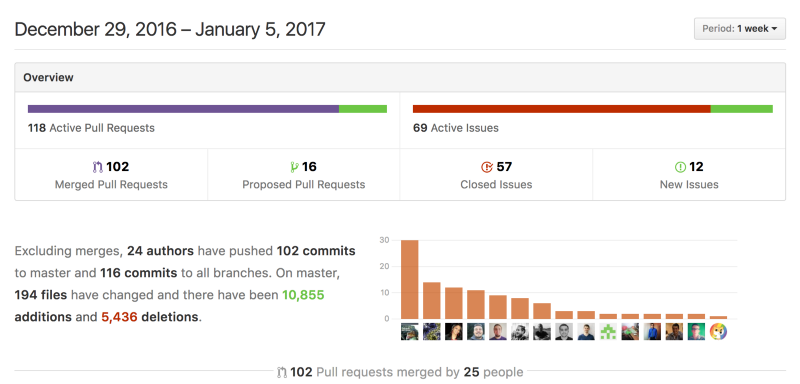 We've seen roughly 20 new PR's a day!
With NodeJS 0.12 LTS ending December 31, 2016, we decided to officially drop support for it on our master branch! After reaching out on twitter and word-of-mouth for ES6 refactor opportunities, we've seen the commits flood in.
With that being said, We'd like to recognize all of those who have submitted their first ever Pull Request to webpack in the past week. ?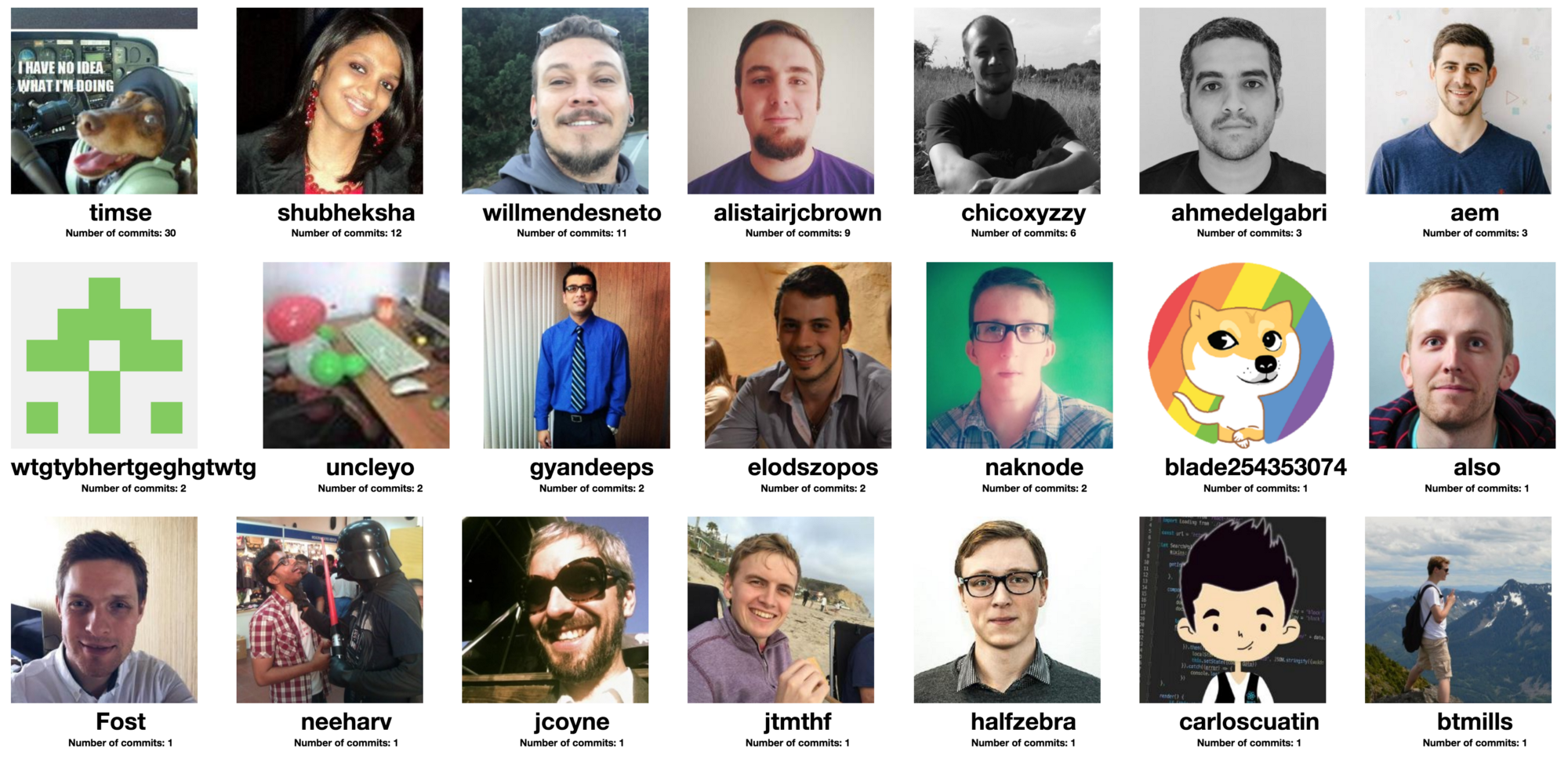 Our first time contributors from Dec 29th — Jan 5th! Thank you all!
From all of us at the webpack organization, thank you for all your hard work. Diving into an unfamiliar code base can be scary, and we strive to do everything we can to make it a fun and enjoyable experience!!!
How can I be on the spotlight?
Submit your first PR to webpack! If you are unsure of how to get started, take a look at our CONTRIBUTING document in our core repo!
We have also added new labels to some of our issues that show "Contributor Difficulty". You can filter by them on our issue list to see what's right for you.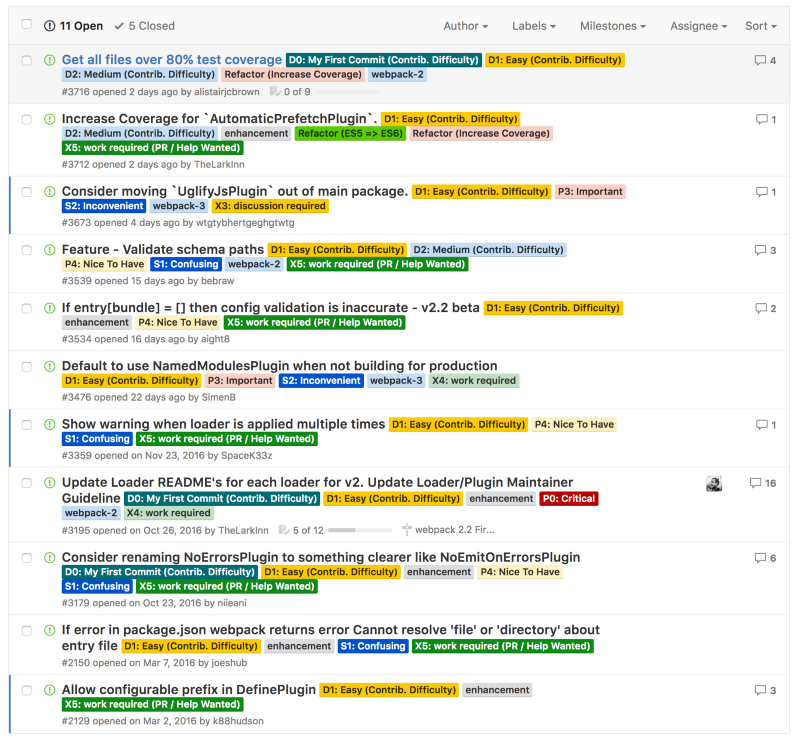 A view of just some of the enhancements and bugfixes we'd love your help with!
If you have any questions or are still confused, never hesitate to reach out to a maintainer on github via issue or pull request. And as always, you can find me on twitter @thelarkinn!!!!!!
---
No time to help contribute? Want to give back in other ways? Become a Backer or Sponsor to webpack by donating to our open collective. @OpenCollective not only helps support the Core Team, but also supports contributors who have spent significant time improving our organization on their free time! ❤